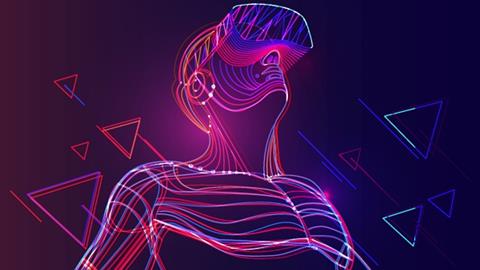 Director
I am an expert software engineer that has used languages going back to Pascal and Embedded and now I use Unity and C# in the Virtual Realms. I can tinker under the hood of any system and figure out what is going on and I can get the latest technology to shine and sing.
Creative Disciplines
Game Design & Development

Immersive Technology
Game Design & Development
2D Artist (sprite & level design)
---
Automation & Pipeline Developer
---
Specialisms

Artificial intelligence
Game engine
Game tools
Gameplay
Graphics engine
Input
Network
Physics Engine
Porting
Sound
UI
Advertising / Promotional
Learning
Mental Health
Physical Health
Prototyping
Training
Action
Adventure
Arcade
Free To Play
Haptic Systems
MMO
MMORPG
Platform
Puzzle
Racing
Retro
RPG
Shooter
Simulation
Software
Sports
Strategy
Android
Android Phones & Tablets
Apple Phones & Tablets
Google Cardboard Headsets
Google Daydream Headsets
HTC headsets
Microsoft (Xbox One)
Microsoft HoloLens
Oculus Headsets
PC
Samsung Gear VR Headsets
Immersive Technology
Virtual Reality (VR)
---
I write many games for cardboard, GearVR, Oculus and Vive headsets. I run the facebook HTC Vive developer group.
360° Filming
---
I have experience with the GoPro Omni, All Ricoh Theta handhelds and the Insta 360 Pro cameras. I can bring the video into Unity to create interactive 360 3D Stereo films
Augmented Reality (AR)
---
I run the facebook ARKit and ARCore developer groups.
Photogrammetry
---
I dabble with creating 3D models using the iPhone X infra red camera
Mixed Reality (MR)
---
I run the facebook Hololens developer group.
Specialisms

Arts
Education
Engineering
Exhibitions
Gaming
Presentations
Prototyping
Simulation
Training
Visualisation
Walk Through
My Inspirations

The Fusion Works
Cambridge's Premier Digital Agency
Creativity is our business. Technology is our canvas. Founded in 2013 from the marriage of a Design Agency and Software Development company in Cambridge we became The Fusion Works. Highly skilled software development, coding and design all in one house. We build Websites, Apps and specialise in VR for business. We work with our clients on a B2B or B2C level by helping them to build or promote their brand, product or ethos so that they can grow, improve and take their business to new heights.
View Profile

Collusion
Art, technology and human interaction
Collusion is a not for profit experimental agency in Cambridge operating at the intersection of arts, technology, and human interaction. We create ambitious, disruptive, immersive works that consider the impact of emerging technology on society, inviting public engagement & interaction. Our mission is to build an international profile for the Cambridge area as an R&D centre for interdisciplinary arts & technology collaboration that engages artists/creatives, academics and technologists to generate work that could only have been produced here. We create original projects, support artists' to create their projects and also offer consultancy including providing basic advice and guidance, planning, bid writing, project management, and production.    See our portfolio at www.collusion.org.uk
View Profile

David Russell
Director of The Fusion Works
I'm an experienced software developer who's been working in the industry for 25 years. In that time I've worked for large and small companies, been a freelancer and am now running my own agency that consists of a team of other highly skilled designers and developers. I'm part of the team that develops Create Britain and am passionate about connecting creatives together.
View Profile
Location