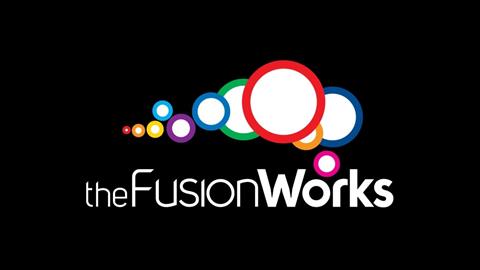 Cambridge's Premier Digital Agency
Creativity is our business. Technology is our canvas.
Founded in 2013 from the marriage of a Design Agency and Software Development company in Cambridge we became The Fusion Works. Highly skilled software development, coding and design all in one house. We build Websites, Apps and specialise in VR for business. We work with our clients on a B2B or B2C level by helping them to build or promote their brand, product or ethos so that they can grow, improve and take their business to new heights.

Creative Disciplines
Game Design & Development

Digital Media & Technology

Sound

Animation / VFX

Branding & Identity

Advertising

Immersive Technology

Graphic Design

Photography
Game Design & Development
3D Modelling
---
Extensive knowledge of custom 3D modelling for promotional gaming.
Programmer
---
Coding is another area where The Fusion Works shines. Coming from a background of poking pixels and developing games using BASIC programming language means that getting under the hood of a 3D Engine and making it do things it wasn't intended to do is something that doesn't phase us.
Engineer (Server-Side)
---
We have a vast knowledge of intranet and extranet development which can only help us with server side implementation of a gaming system. From databases to lightning fast communications protocols and even cross platform challenges, The Fusion Works will find an elegant solution.
Developer (Automation & Pipeline)
---
We design and build games from the ground up so we can develop everything under the one roof in Cambridge. We take a game through every aspect of the pipeline to completion.
Virtual Reality
---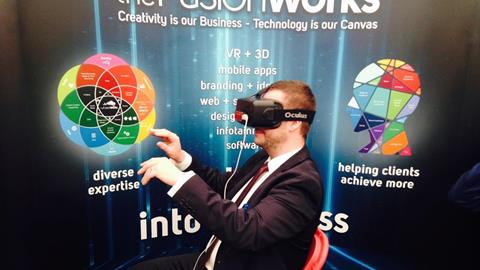 We backed Palmer Lucky and the Oculus Rift DK version 1 as soon as we found out about it. Most of our team remembers an earlier attempt at Virtual Reality back in the late 80's when seaside arcades would allow you to put on a headset and fly a wire frame plane simulator. Now graphics cards can convince you that the VR world you are in is more realistic than before we had to be a part of this movement.
Publishing
---
We publish on a multitude of platforms including: Android PLAY, Apple App Store, Samsung Gear VR, Oculus, HTC Vive, and PC.
Photorealism
---
This is a particular interest where we want to be able to get gaming engine realism so that real time exploration of a 3D world can look as good as the pr-erendered video ray traced version.
Animator (Character)
---
Whether its working with Mixamo or the old fashioned ping pong ball suit or even recording our own using a Kinect device, we can gather some very effective results using our knowledge and expertise of what is available.
Engineer (Build)
---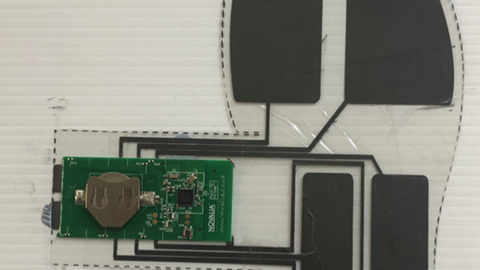 We can put together many different systems to come up with a unique system. Whether it's pulling in Kinect, Bluetooth (BLE), Hand Tracking, or even developing in shoe game controller soles to play a snowboarding game.
Developer (Back End)
---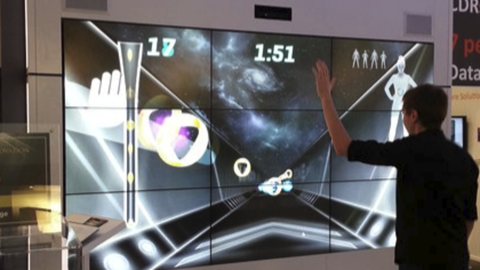 We were writing games since the Sinclair Spectrum and Commodore 64 era of 8 bit computers. Coming through the ages of 3D engines such as Ogre and the XNA we now use Unity and C# to code most of what we build to do with computer games. If we need to incorporate some low level Bluetooth device into a control or separate display device, then we have no problem mixing and matching back end technologies and development languages.
Artist (2D sprite & level design)
---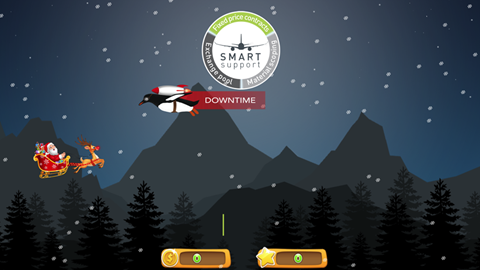 Written many 2D games to play in browsers for promotions such as Christmas.
Social Media
---
If you want your bragging rights then we know how to get your gaming score out to your social network. One of the many challenges with this is how to protect what is shared from tampering, and we love a challenge.
System Gamification
---
This is a major consideration which can carry over to the design and implementation of a business solution. You want the users to enjoy engaging with a system so that they want to come back and keep it up to date. The medical field can benefit from this as well with patient's passively providing useful data by interacting with a system as though it is a game. We at The Fusion Works love developing new concepts in this arena to benefit our customers.
Augmented Reality
---
We use tools such as Vuforia, ARKit and ARCore to build Augmented Reality learning experiences to help with danger training and hardware user manuals. Lindsay is the administrator of facebook developer groups for Microsoft Hololens, ARKit and ARCore.
Audio (Music & Effects)
---
We have a deep understanding of how sound and music accompany a game to build emotion and character empathy. We own the same equipment used in the Abbey Road Studios for sound recording and music generation.
Specialisms

Artificial intelligence
Game engine
Game tools
Gameplay
Graphics engine
Input
Network
Physics Engine
Porting
Sound
UI
Advertising / Promotional
Learning
Mental Health
Physical Health
Prototyping
Training
Action
Arcade
Free To Play
Haptic Systems
Hardware
Platform
Puzzle
Retro
Shooter
Simulation
Software
Android
Android Phones & Tablets
Apple Mac
Apple Phones & Tablets
Google Cardboard Headsets
Google Daydream Headsets
HTC headsets
Microsoft HoloLens
Oculus Headsets
PC
Samsung Gear VR Headsets
Digital Media & Technology
Web Development
---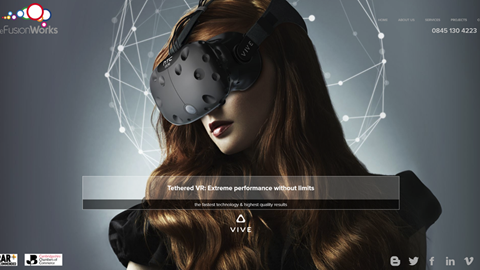 We remember the humble beginnings of the internet and have journeyed through the complete lifetime making sure that we keep up with the many advancements in presentations techniques that it affords us.
Search Engine Optimisation (SEO)
---
Photography
Specialisms

360⁰
My Inspirations

David Russell
Director of The Fusion Works
I'm an experienced software developer who's been working in the industry for 25 years. In that time I've worked for large and small companies, been a freelancer and am now running my own agency that consists of a team of other highly skilled designers and developers. I'm part of the team that develops Create Britain and am passionate about connecting creatives together.
View Profile

Collusion
Art, technology and human interaction
Collusion is a not for profit experimental agency in Cambridge operating at the intersection of arts, technology, and human interaction. We create ambitious, disruptive, immersive works that consider the impact of emerging technology on society, inviting public engagement & interaction. Our mission is to build an international profile for the Cambridge area as an R&D centre for interdisciplinary arts & technology collaboration that engages artists/creatives, academics and technologists to generate work that could only have been produced here. We create original projects, support artists' to create their projects and also offer consultancy including providing basic advice and guidance, planning, bid writing, project management, and production.    See our portfolio at www.collusion.org.uk
View Profile

I am an expert software engineer that has used languages going back to Pascal and Embedded and now I use Unity and C# in the Virtual Realms. I can tinker under the hood of any system and figure out what is going on and I can get the latest technology to shine and sing.
View Profile
Location